WLPP's Policy Development Workshop held through Video Conference today
WLPP's Policy Development Workshop held through Video Conference today
Topics:

WLPP's Policy Development Workshop held through Video Conference today

Location:

Video Conferencing, Video Conferencing

Category:

Others

Start Date:

December 2, 2020 09:00 AM

End Date:

December 5, 2020 05:00 PM

Share: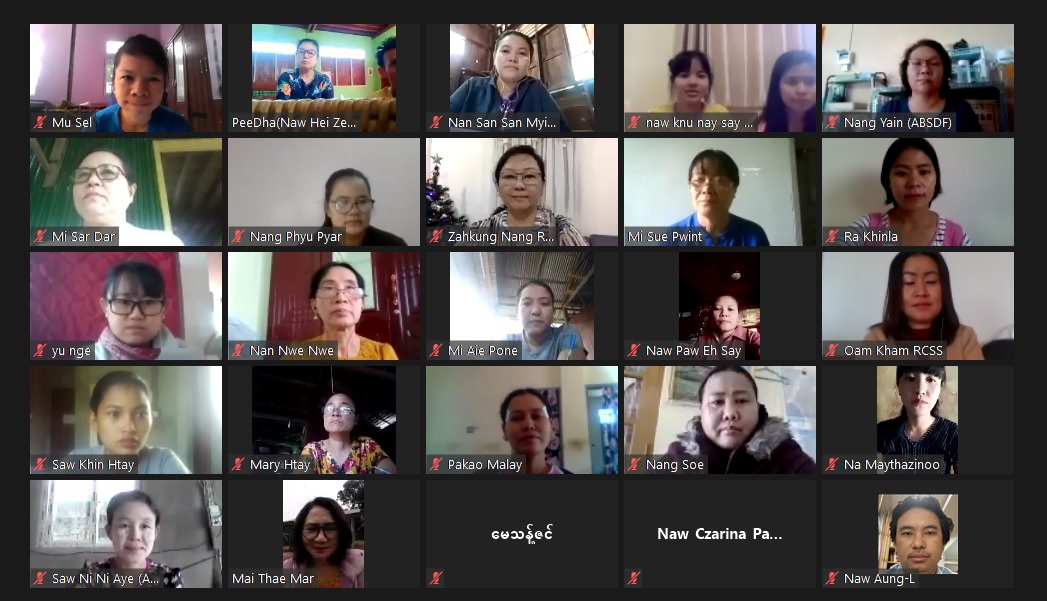 Description
Policy Development Workshop, arranged by Women's Leadership in Peace Process (WLPP), has started through video conference since this morning.
Firstly, WLPP Coordinator Comrade Mi Sue Pwint delivered the opening remarks. Z Nang Raw, the Director (Policy & Strategy), will be discussing on about policy development process throughout the workshop.

The women representatives from ten NCA-S EAO have been attending the workshop. The workshop is to be held until 5 December.